Diese Veranstaltung hat bereits stattgefunden.
TRIPLE H SOCIETY
19. November 2022 @ 21:30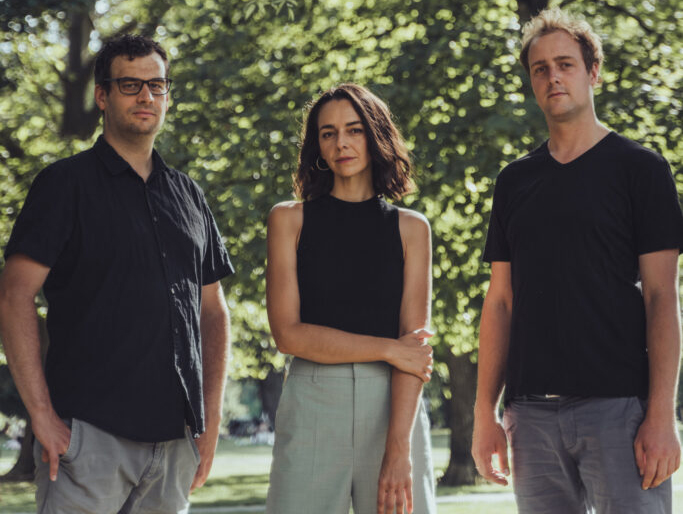 Viola Hammer – Composition, Piano, Keys
Tobias Hoffmann – Composition, Soprano Saxophone, Tenor Saxophone, Clarinet, Flute
Jakob Helling – Composition, Trumpet, Flugelhorn, Mellotron
Patrick Dunst – Soprano Saxophone, Alto Saxophone, Clarinet, Flute
Florian Bauer – Baritone Saxophone, Bass Clarinet
Gerhard Ornig – Trumpet, Flugelhorn
Daniel Holzleitner – Trombone
Phil Maier – Guitar
David Dolliner – Bass
Reini Schmölzer – Drums

The "Triple H Society" is a new large ensemble founded by Viola Hammer, Jakob Helling and Tobias Hoffmann and based in Graz. The repertoire consists of compositions and arrangements by the musical directors. Despite the different musical backgrounds of the three initiators, they create a new, fresh and homogeneous band sound: just as acoustic as electric, as graceful, big or grooving as wild and free.
The music is not solely influenced by contemporary jazz. Rather, it is intended that influences from popular, electronic but also classical music / "contemporary classical" find their place in the music.
The Society is made up of top-class musicians from the Austrian jazz scene, who have already played together in various formations and know each other musically. Thus, energetic solos, exact ensemble playing and rousing grooves are pre-programmed and the audience can look forward to an entertaining and varied concert evening.