Diese Veranstaltung hat bereits stattgefunden.
ABGESAGT: Clayton-Hamilton Jazz Orchestra – Jazz Power & Soul feat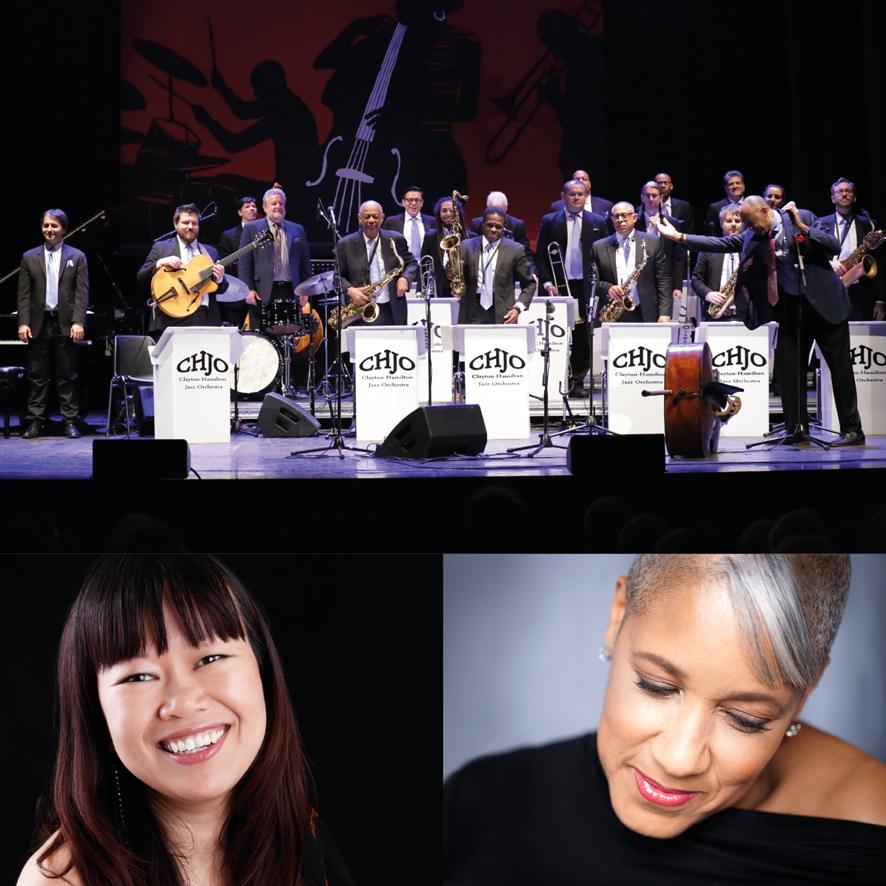 special guests: René Marie and Akiko Tsuruga
Let's swing: Das Clayton-Hamilton Jazz Orchestra ist einer der legendärsten Klangkörper der Szene. Gemeinsam mit der amerikanischen Jazz-Sängerin René Marie und der Soul-Jazz-Musikerin Akiko Tsuruga bringt es kraftvollen und beseelten Jazz auf die Bühne des Grazer Orpheum: Jazz power & soul!
The debut of the Clayton-Hamilton Jazz Orchestra performing with the fantastic vocalist, René Marie as special guest, is a program that means excitement!
John Clayton and René Marie are writing music for a program created especially for this tour! René Marie is known for her unusually expressive voice. She whispers, pleads, demands, can be sweet, gritty, very naughty, instantly shifting from one mood to the next. Ms. Marie has received two Grammy nominations and performed among others with Mulgrew Miller, Chris Potter, and Robert Hurst.
How often can you hear a woman tame a 19-piece jazz orchestra with a B-3 organ?? Not often! Akiko Tsuruga, who hails from Japan, will also guest with the CHJO, and if you haven't heard her live, now is the time to discover this amazing jazz artist!
Clayton-Hamilton Jazz Orchestra
www.johnclaytonjazz.com/chjo
The Clayton-Hamilton Jazz Orchestra (CHJO) is an awesome machine that has flourished over the course of 32 years under the inspired and dedicated leadership of John Clayton, Jeff Clayton and Jeff Hamilton. CHJO received its second Grammy nomination for their latest CD "LA Treasures" (Capri Records). CHJO toured successfully with Cecile McLorin Salvant in 2018. The orchestra has recorded with talented artists such as Paul McCartney, Charles Aznavour, Diana Krall, and Queen Latifah, for which John won a Grammy award.
René Marie
renemarie.com
Tickets:
ticketzentrum.buehnen-graz.com