Diese Veranstaltung hat bereits stattgefunden.
DUO DANIEL ERDMAN – AKI TAKASE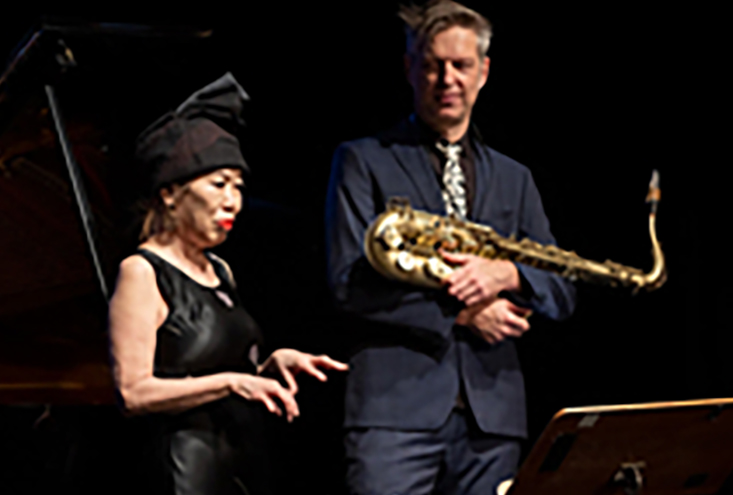 Daniel Erdmann – saxophones,
Aki Takase – piano
Famous Japanese pianist Aki Takase is notorius for her duos with European musicians. With the Paris based reedist Daniel Erdman she meets one of her dedicated musical companions in a way of a very extensive improvised music in a clear causality to jazz.
UNESCO International Jazz Day: the concert will be broadcasted live by ORF Radio Ö1!
During the intermission the Ö1-Jazz Award will be handed over to the winner.