Diese Veranstaltung hat bereits stattgefunden.
Sebastian Baumgartner "Karbonala Warriors"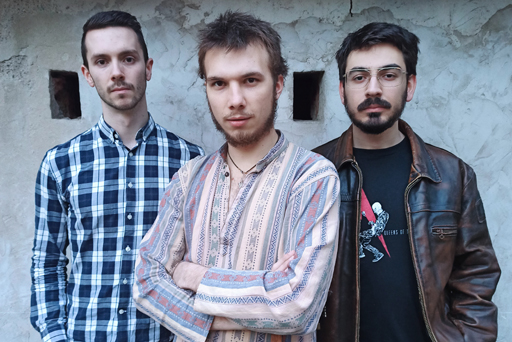 Lenart De Bock – saxes
Miloš Čolović – bass
Sebastian Baumgartner – drums
Karbonala Warriors are a jazz trio based in Graz. Initially planned to be an Elvin Jones Trio – tribute, Lenart De Bock (saxes), Miloš Čolović (bass) and Sebastian Baumgartner (drums) now have their own take on the chordless trio setting and its possibilities, resulting into vast musical landscapes between intimate conversation and violent outbursts. Free improvisation, advanced concepts of time and original compositions let both the band and the audience explore their individual musical personalities time and time again.