Diese Veranstaltung hat bereits stattgefunden.
Tin Dzaferovic Quartett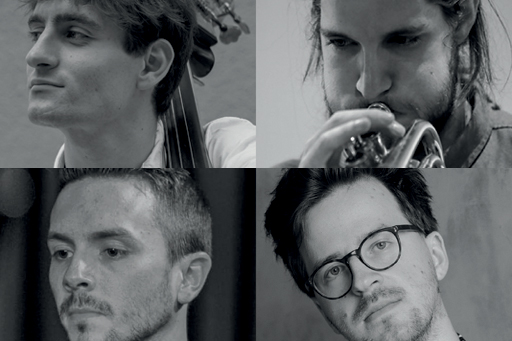 Nikola Vukovic – trumpet
Piotr Lipowicz – guitar
Sebastian Baumgartner – drums
Tin Dzaferovic – double bass
"Music for Standing/Music for Kneeling" is Tin Dzaferovic's debut project as a composer and band leader. The band — Nikola Vukovic (trumpet), Piotr Lipowicz (guitar), Sebastian Baumgartner (drums) and Tin Dzaferovic (double bass) — aims to explore musical and cultural aspects of the sacred in secular music, and vice versa. Free improvisation in conjunction with through – composed structures creates a specific sound atmosphere that takes the listeners deep into the story behind "Music for Standing/Music for Kneeling".